21st CENTURY ROCKERS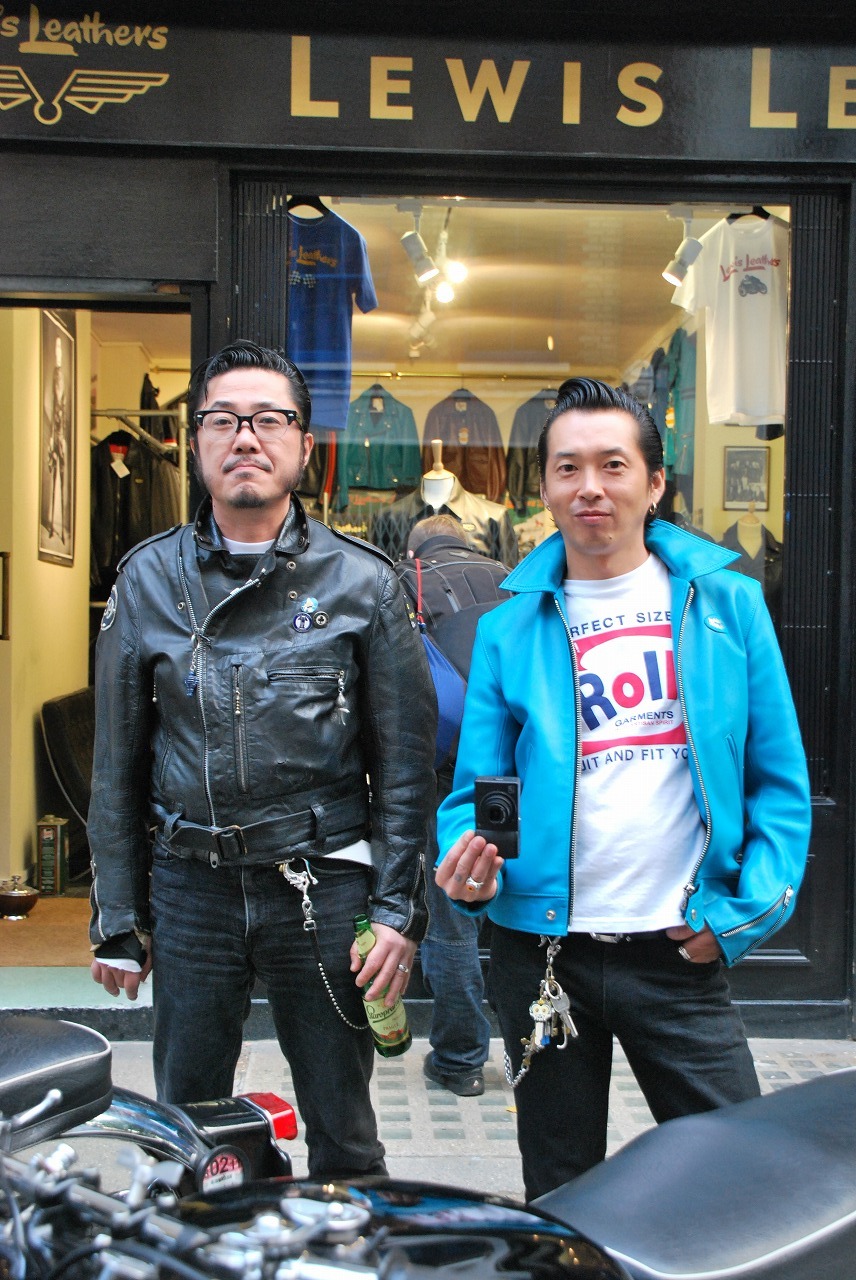 Koji and Tsune, Lewis Leathers Japan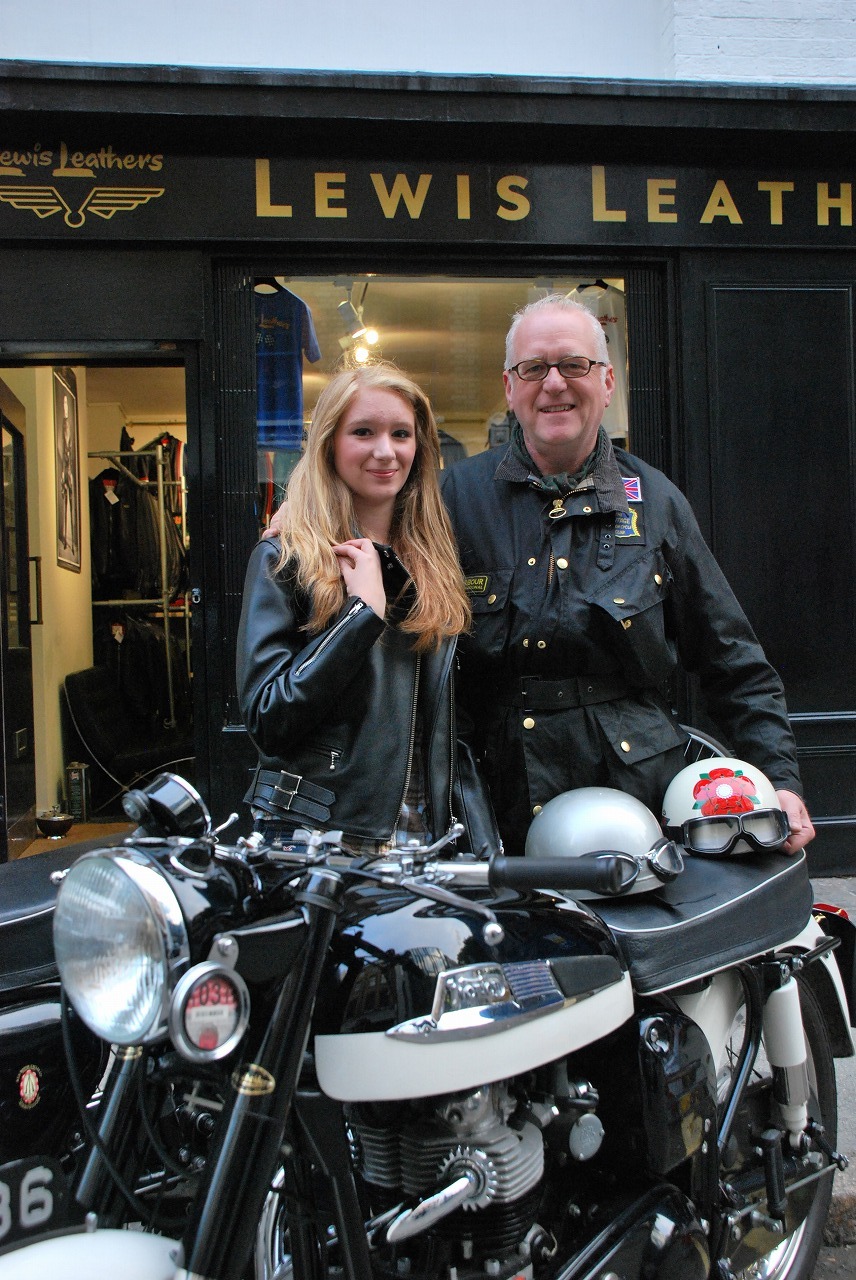 First arrivals: Johnny P, daughter Daisy and Norton 88 Dominator.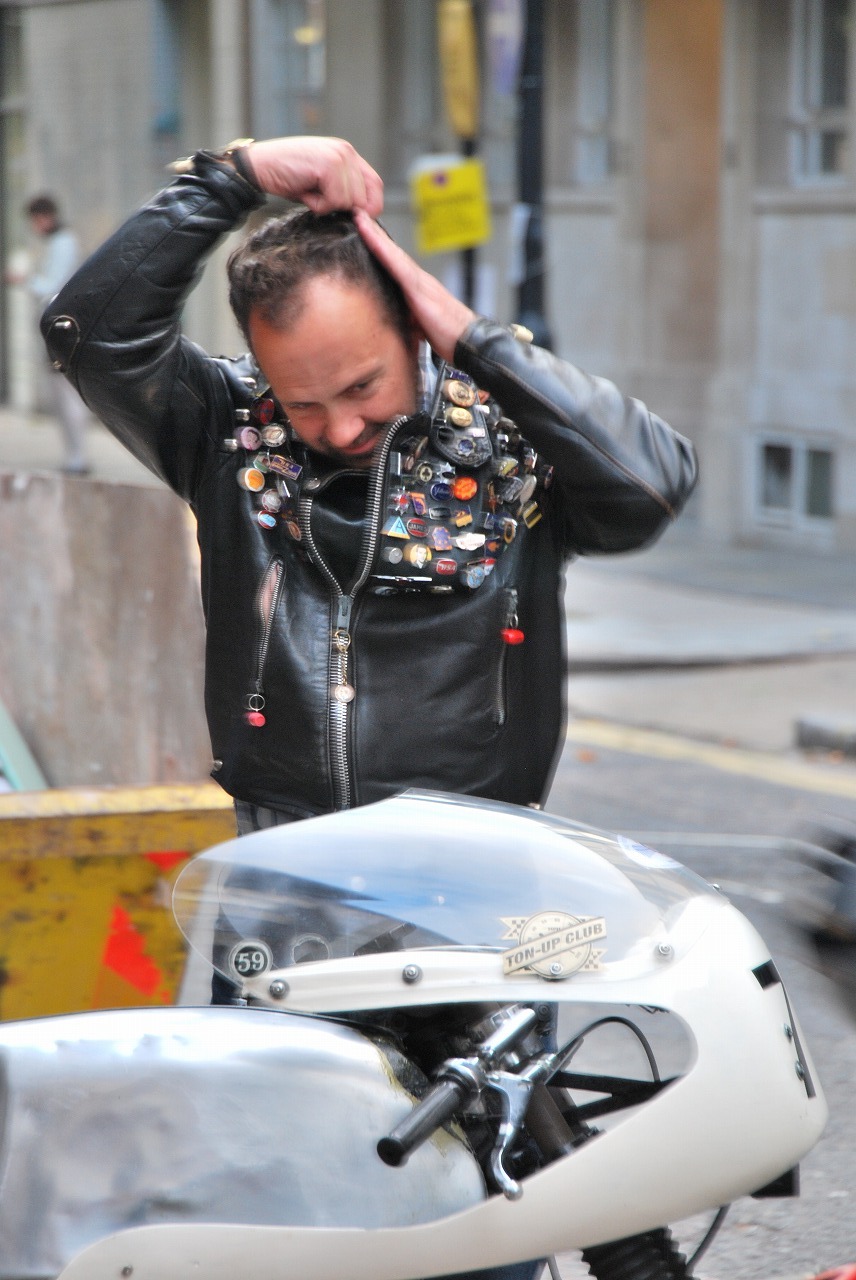 BSA John makes a few final adjustments to his Barnet.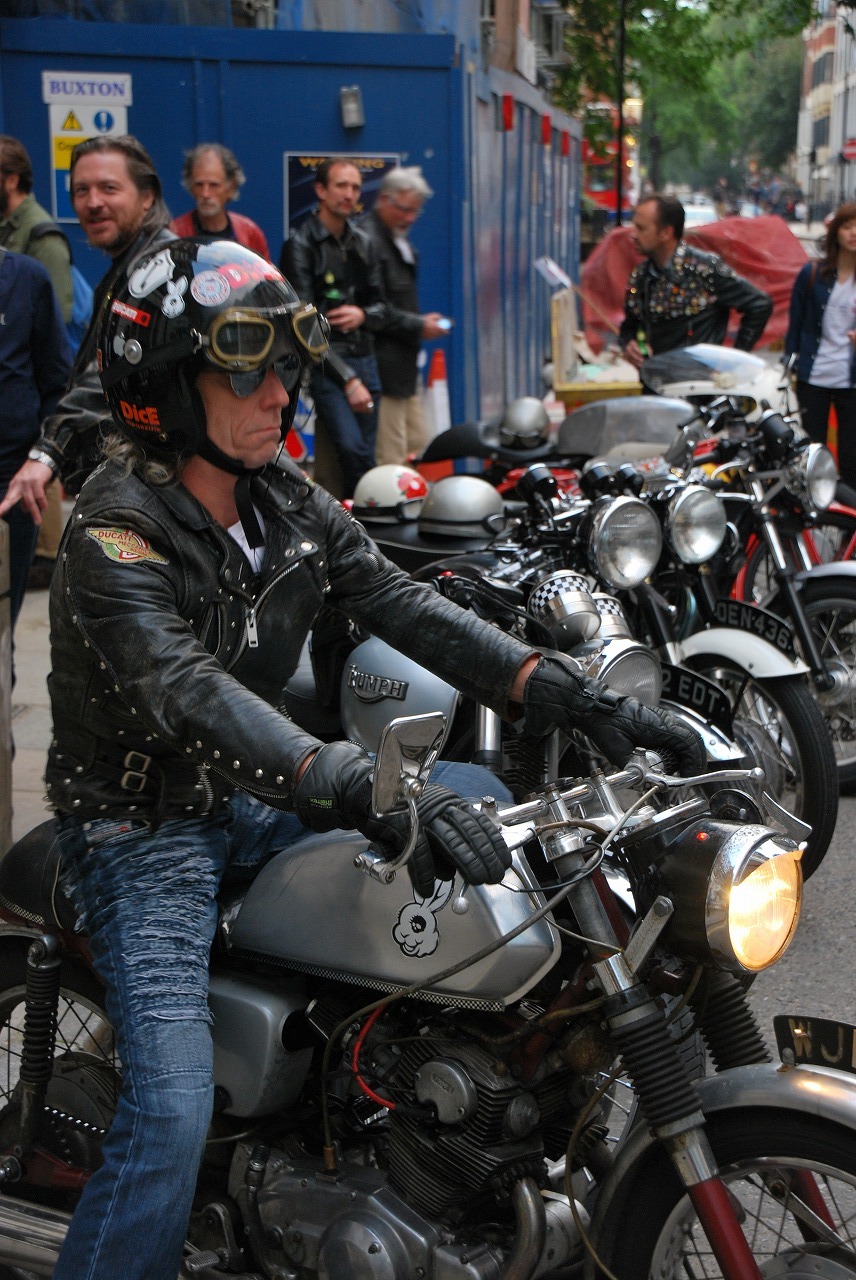 Cres with Jake & Ollie (Prestel Publishing) in the background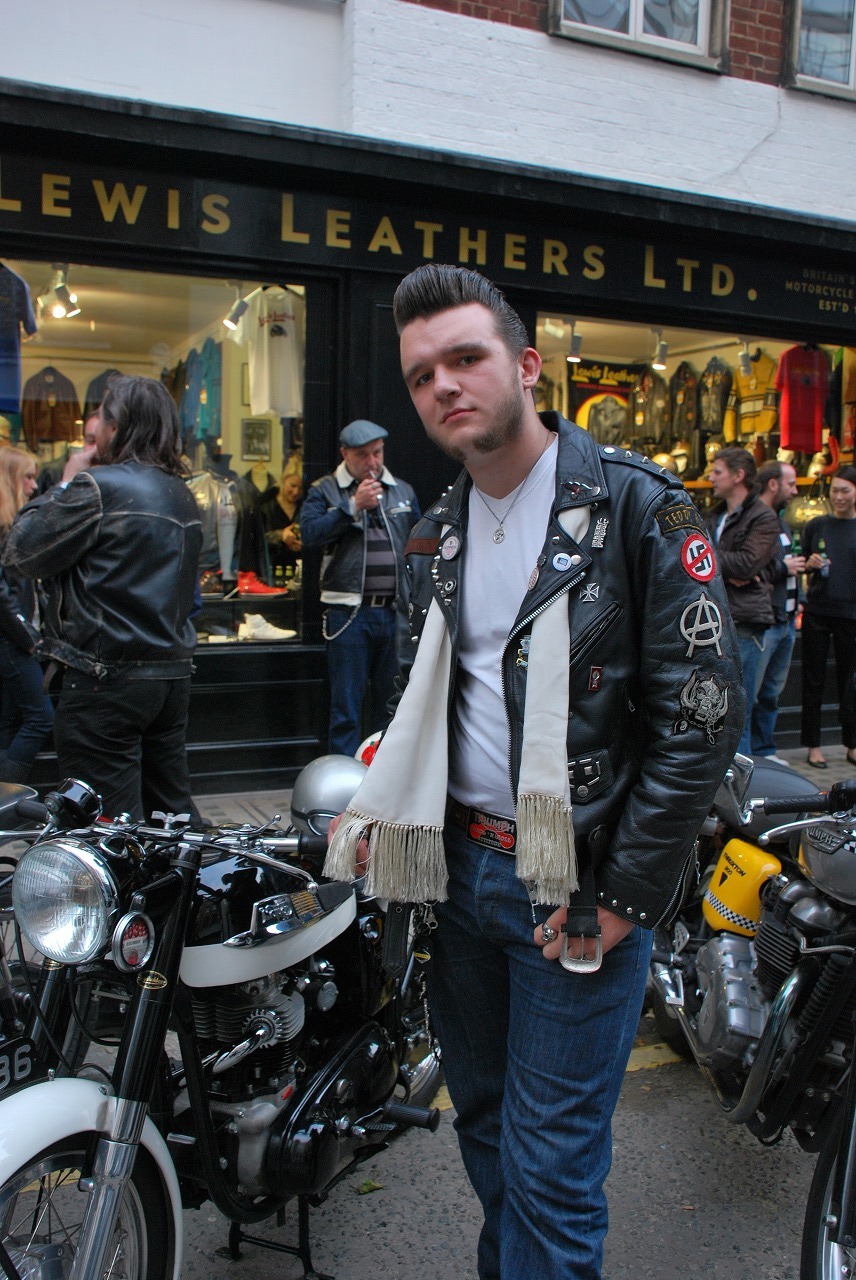 Cover Star Billy outside the Lewis Leathers shop.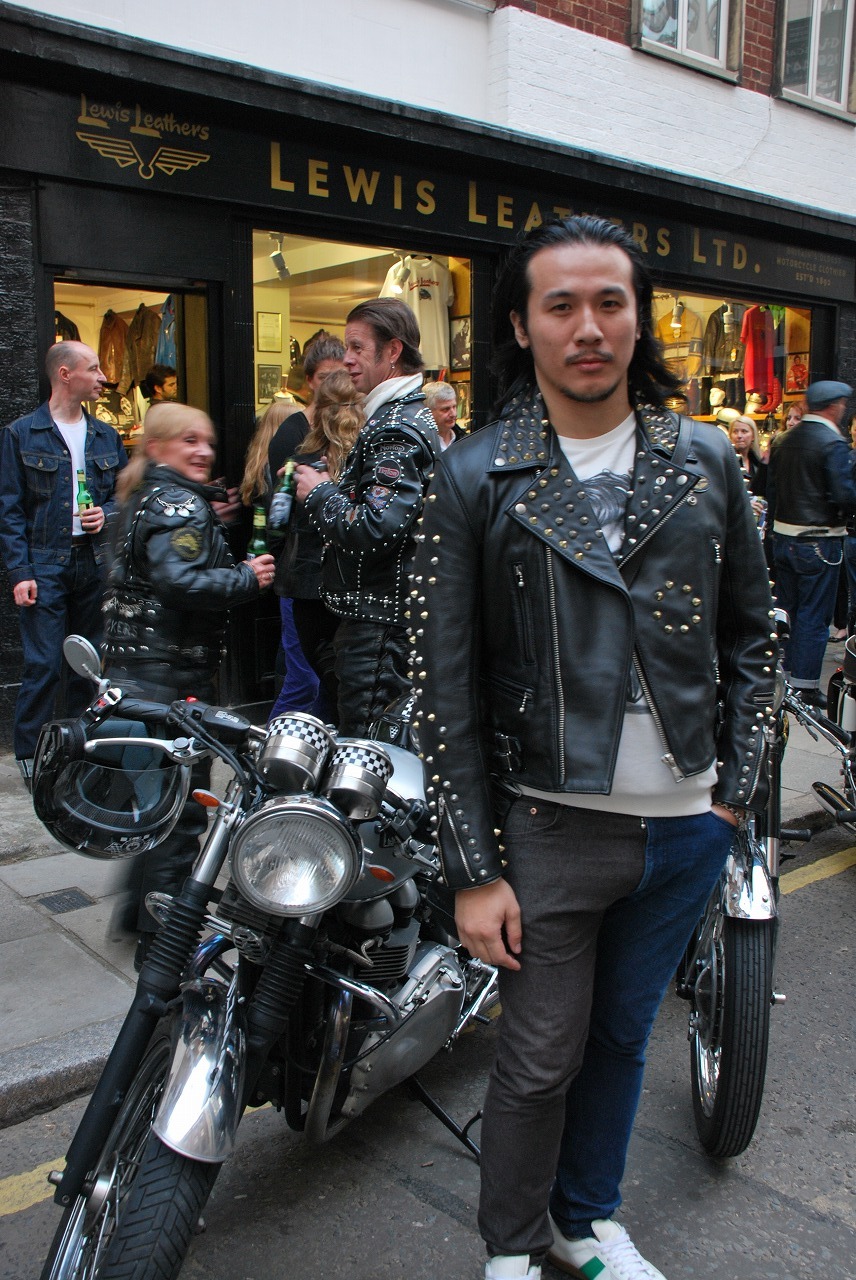 Bryan, Lewis Leathers Distributor for Taiwan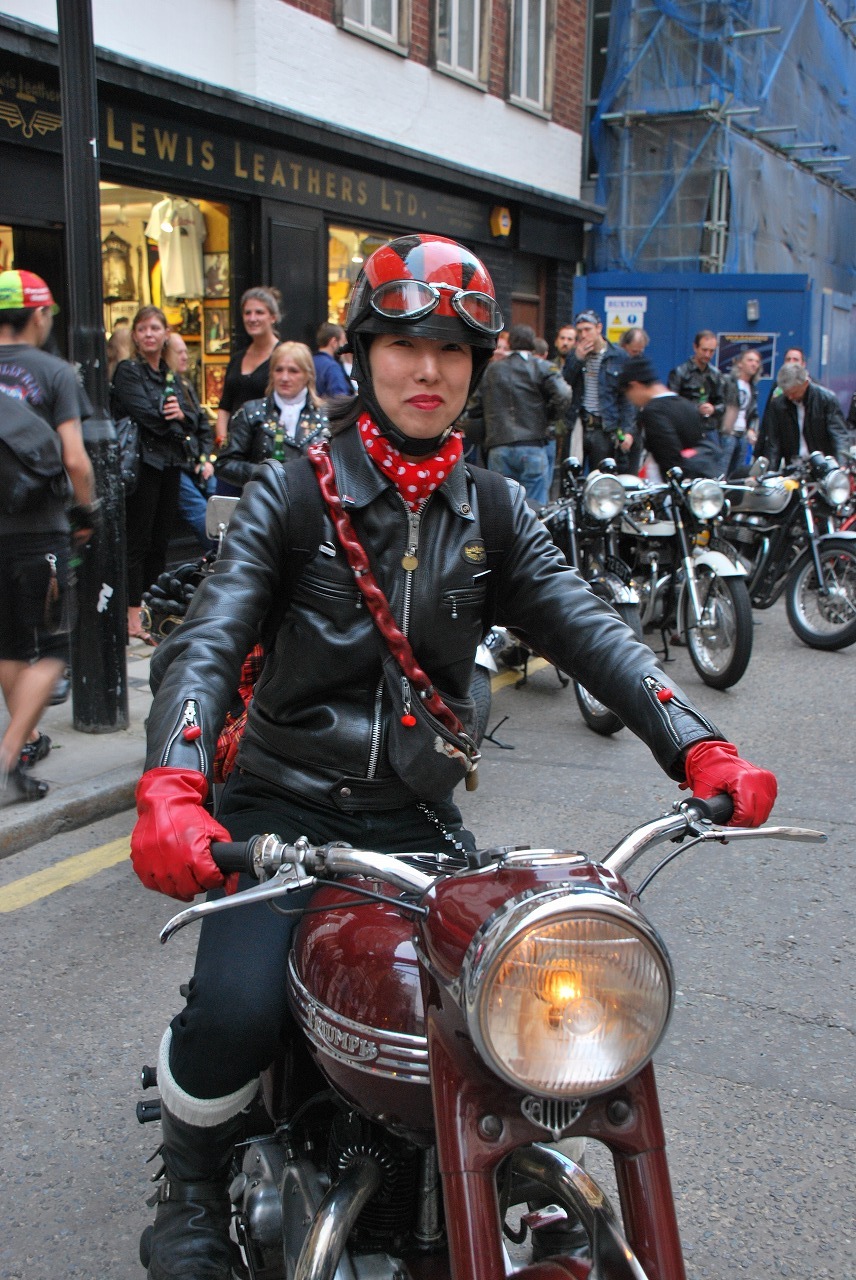 Hiroko on her immaculate Triumph Speed Twin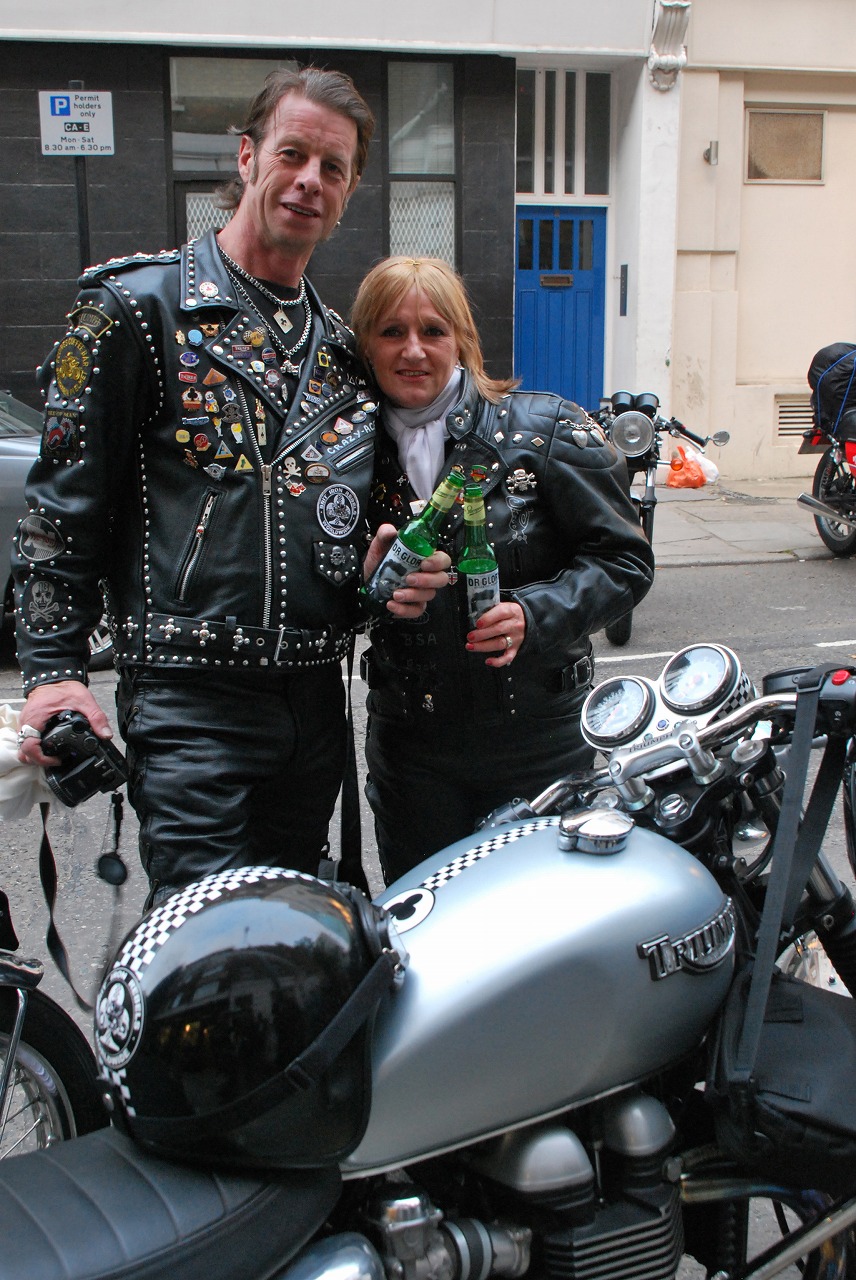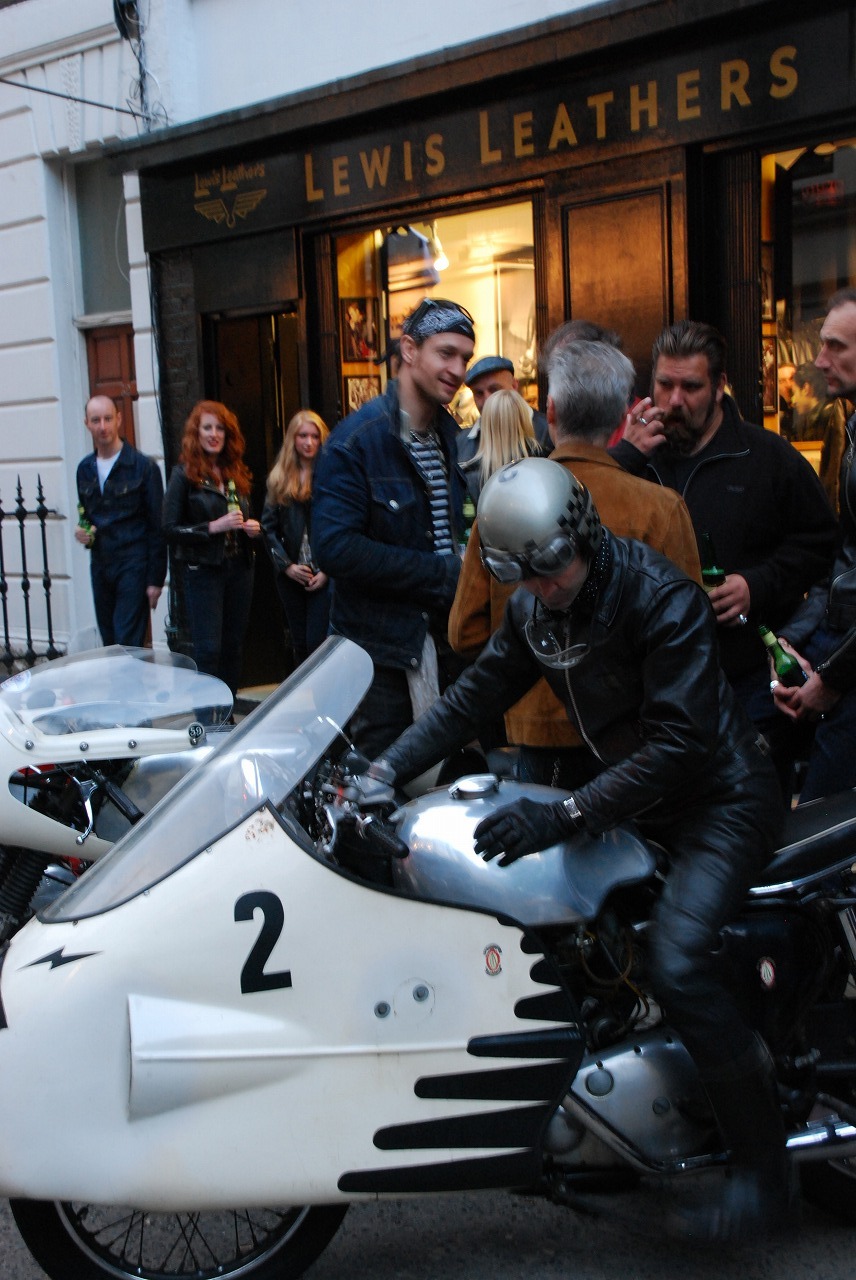 Sean always cuts a fine dash on his BSA with its distinctive Dustbin Fairing. Tim, Brigitte, Daisy, Thomas, Dave, Dixie (back) Gavin & Jake.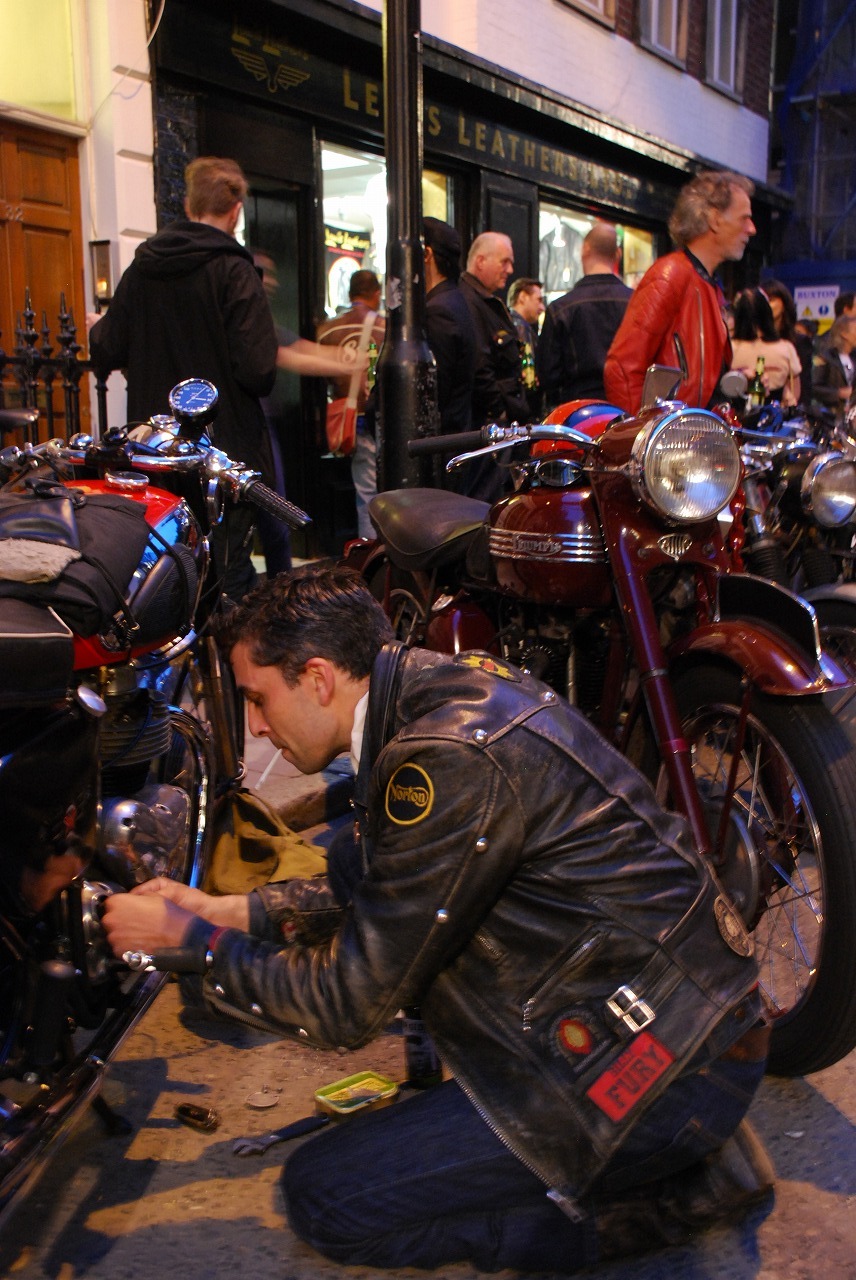 Steve performs a few quick repairs.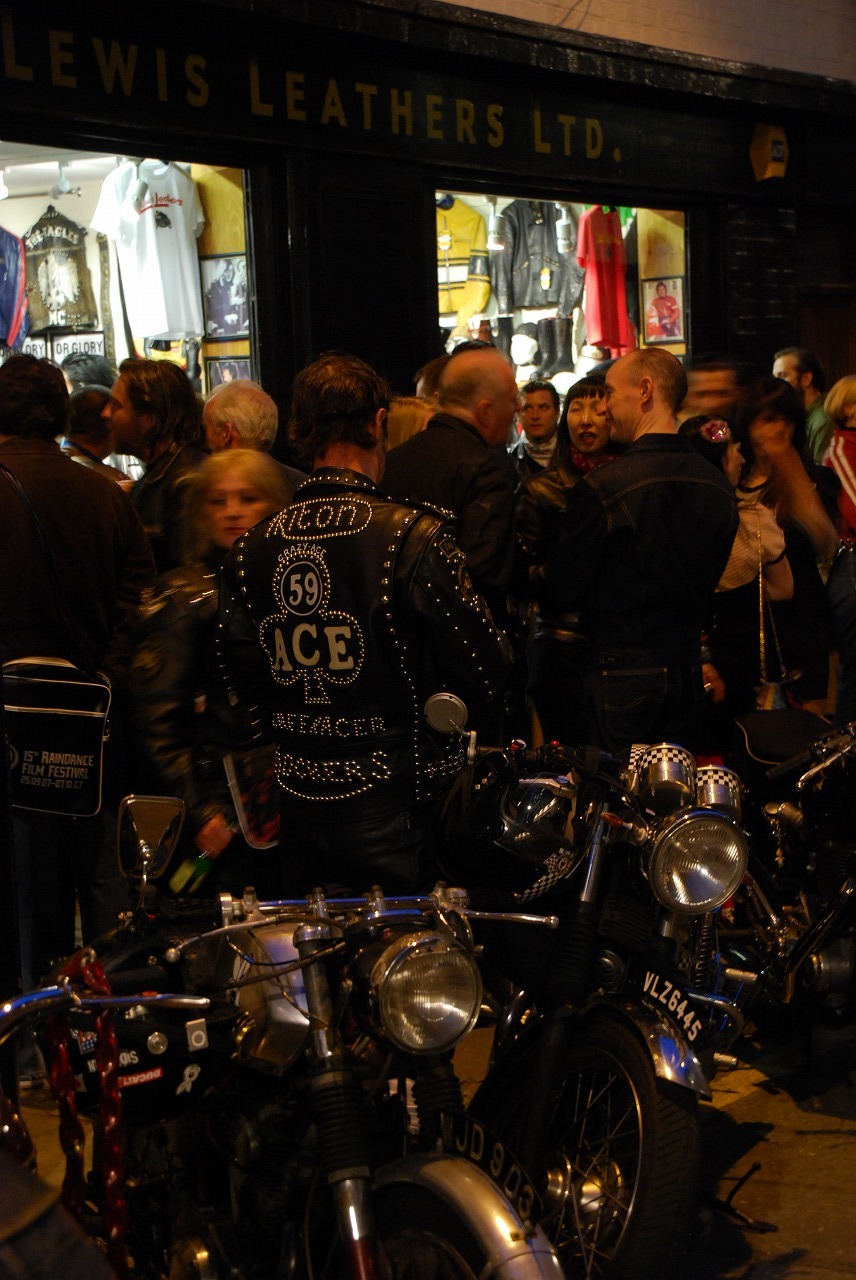 Johnny B, girlfriend Triumph T100 & Lewis Leathers trousers.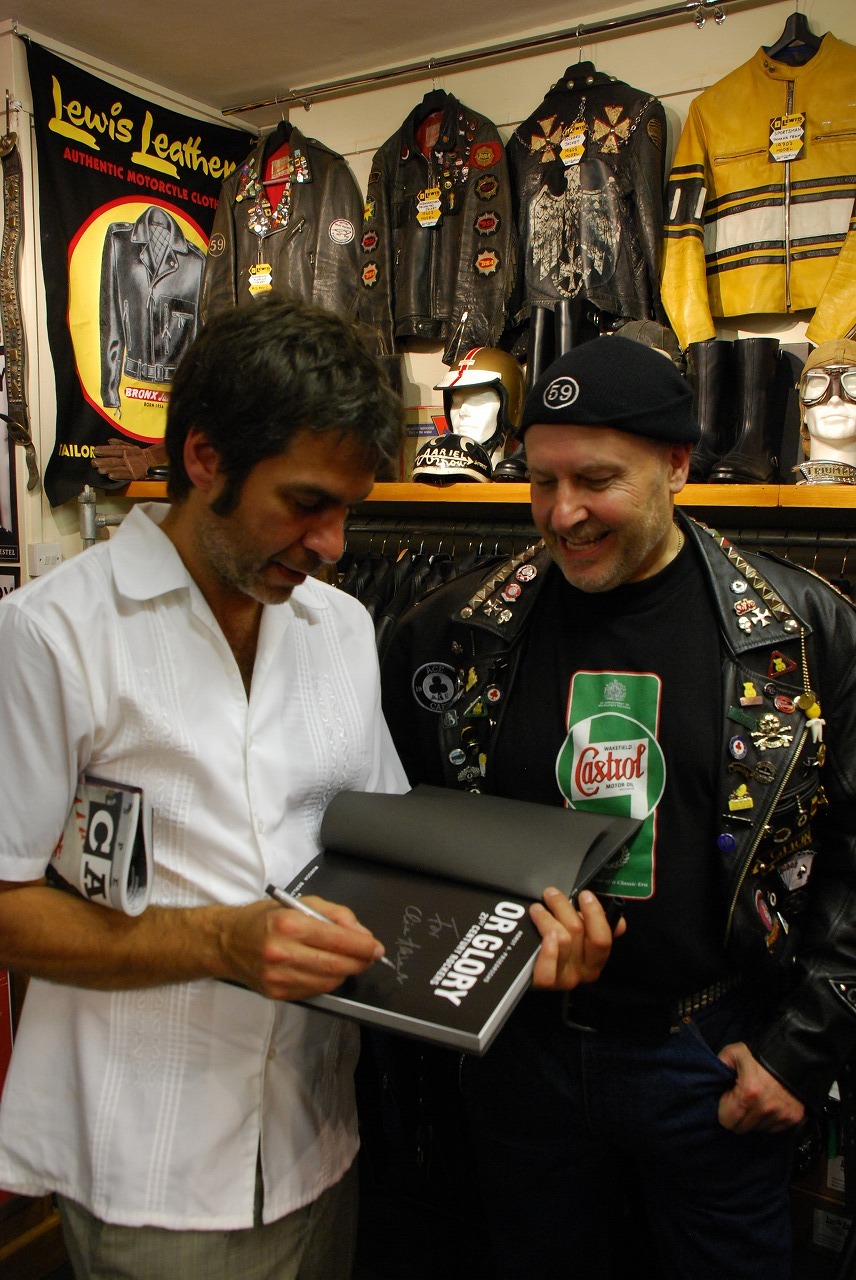 Horst Signs a First Edition.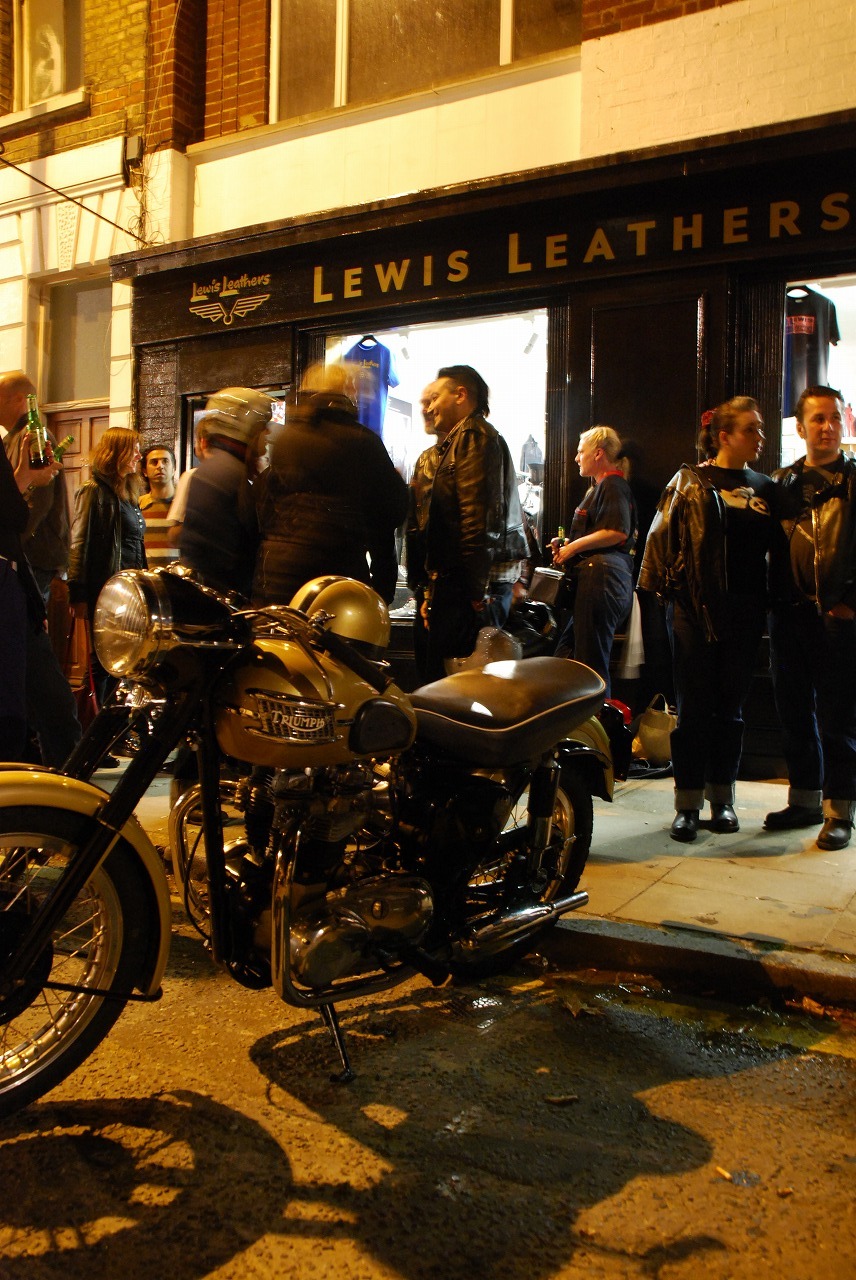 Triumph 6T Thunderbird.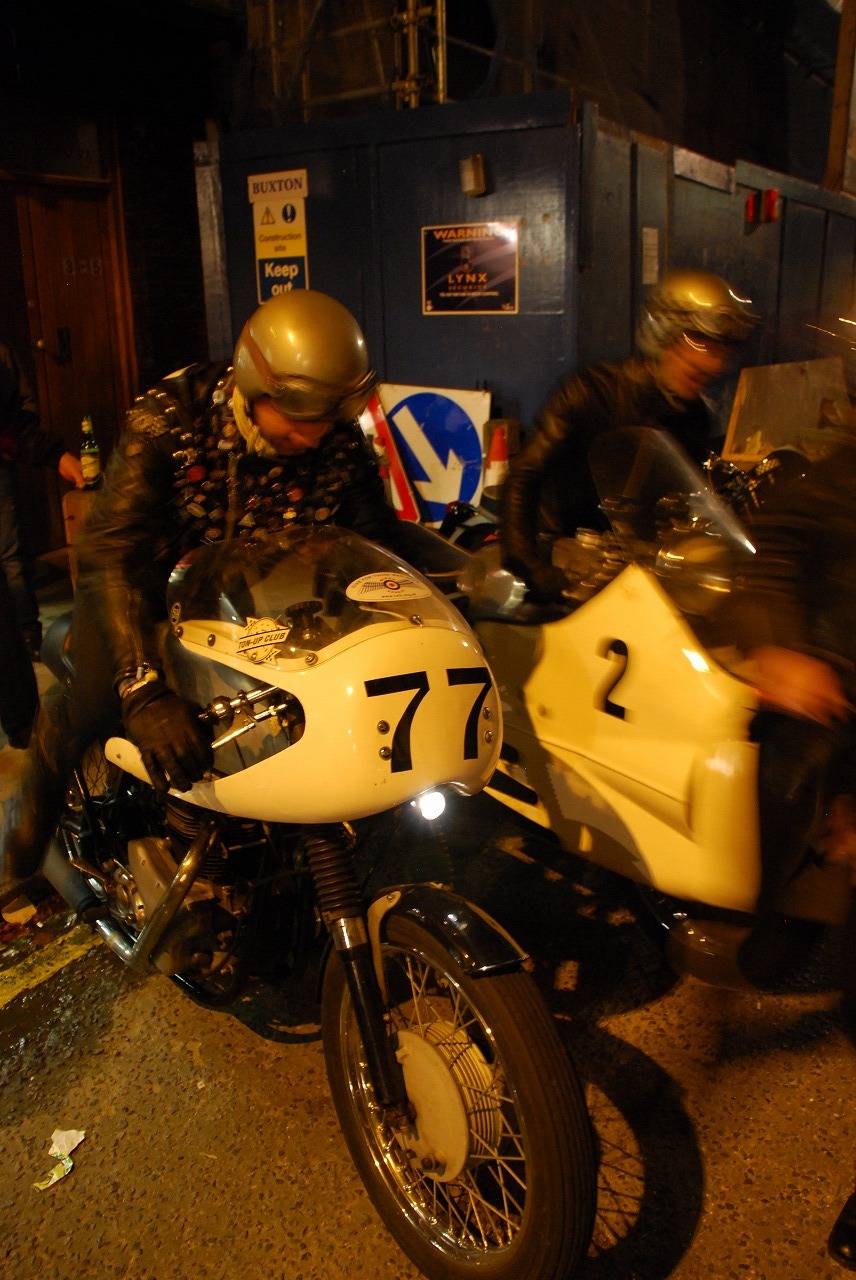 BSA John and Sean the Rocketeer