COMING SOON
Over the past year we have been digging further back into our jacket archive and working on patterns of our 1940's and early 1950's jackets, the first two to appear are the Countryman and the Lumber jackets, available in Brown and Black Cowhide or Sheep Nappa, these mark the first two styles of an earlier period of Lewis Leathers' history.
Both styles are labelled with our WW2 period D Lewis labels, these jackets were typically used as casual jackets for Motoring and Motor Cycling and for stolling in the town or countryside. Traditionally these jackets were made from chrome tanned Sheep Nappa leather and we are offering them initially in Cow and Sheep Nappa leathers.
As with all of our products, painstaking research has gone into these jacket styles, knitted ribbing has been recreated along with zippers and custom dyed linings, not to mention the patterns themselves. The jackets below are samples in our regular cowhide, new samples will soon be available in Nappa and should be on sale during November, initially sizes will be 34" - 48" but more gradings can be made available as required.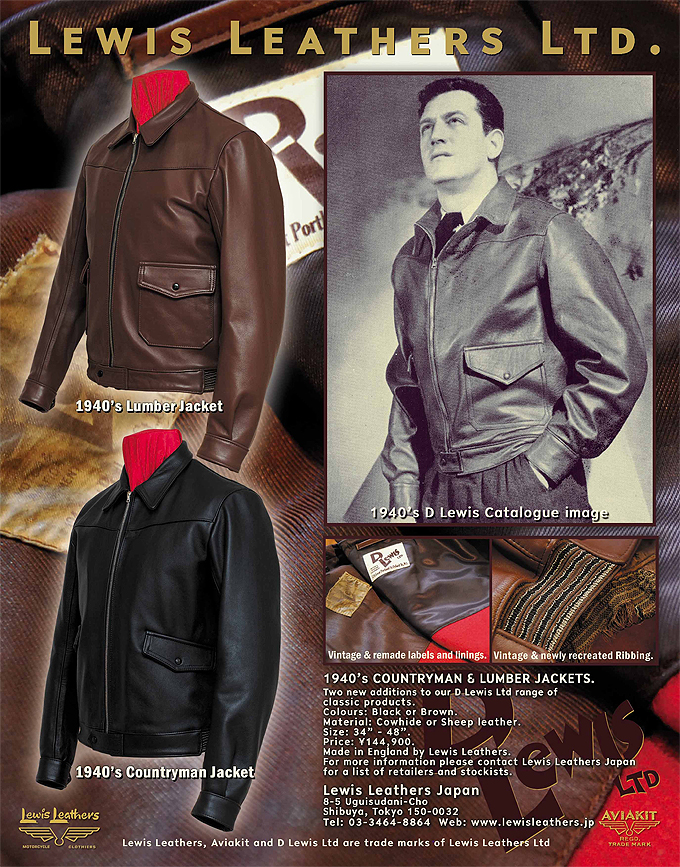 Advertisement for Japanese magazine Motorcycle Classics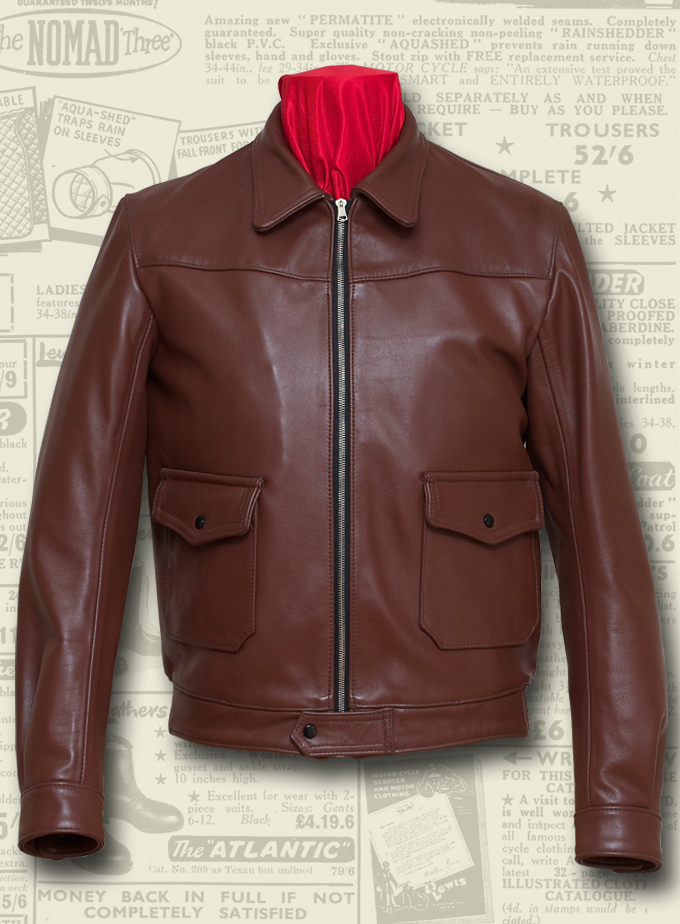 Lumber jacket front view: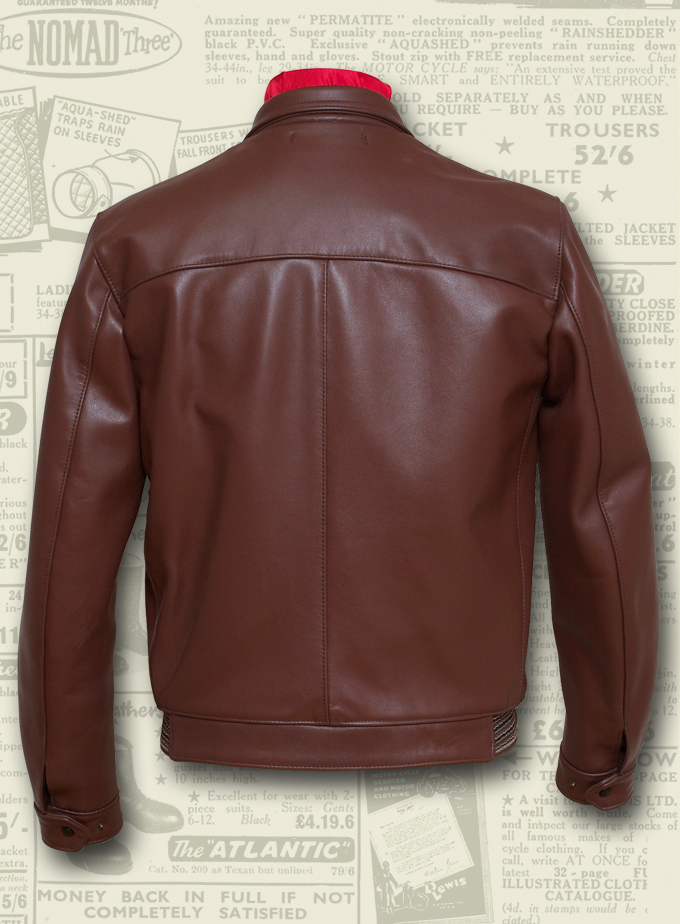 Lumber jacket rear view.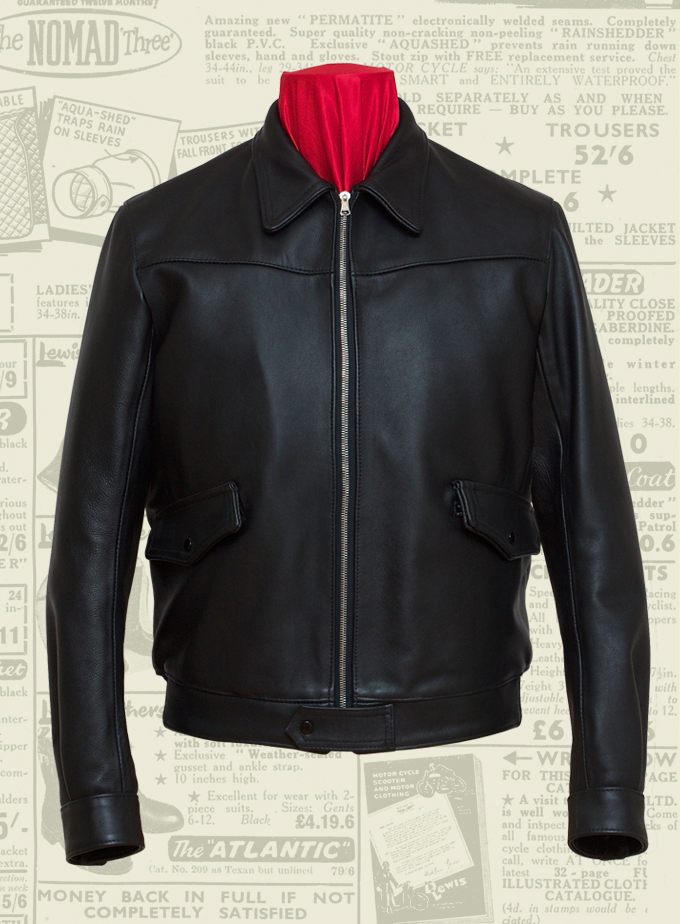 Countryman front view.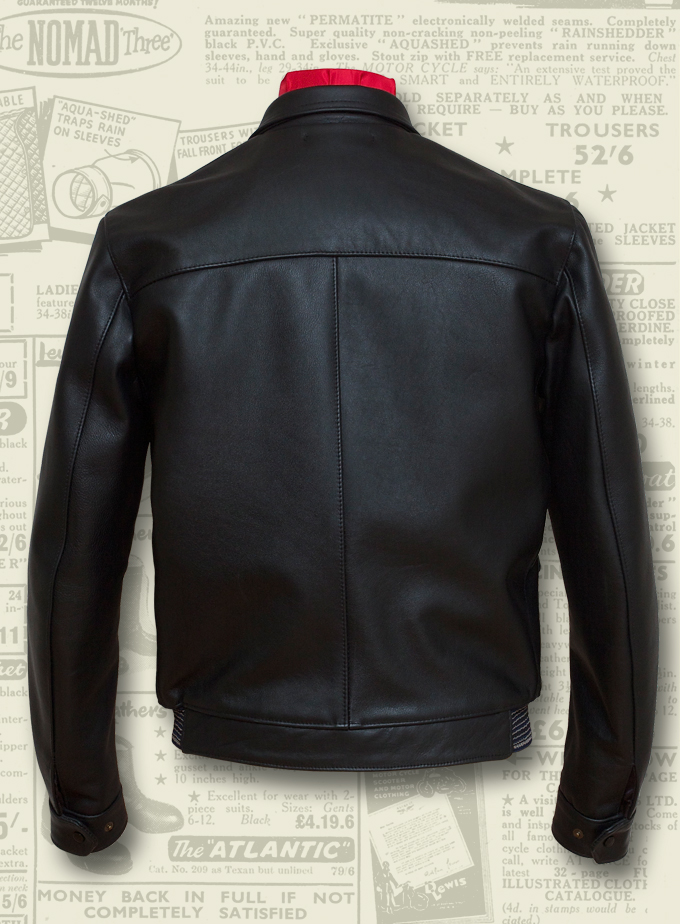 Countryman jacket rear view.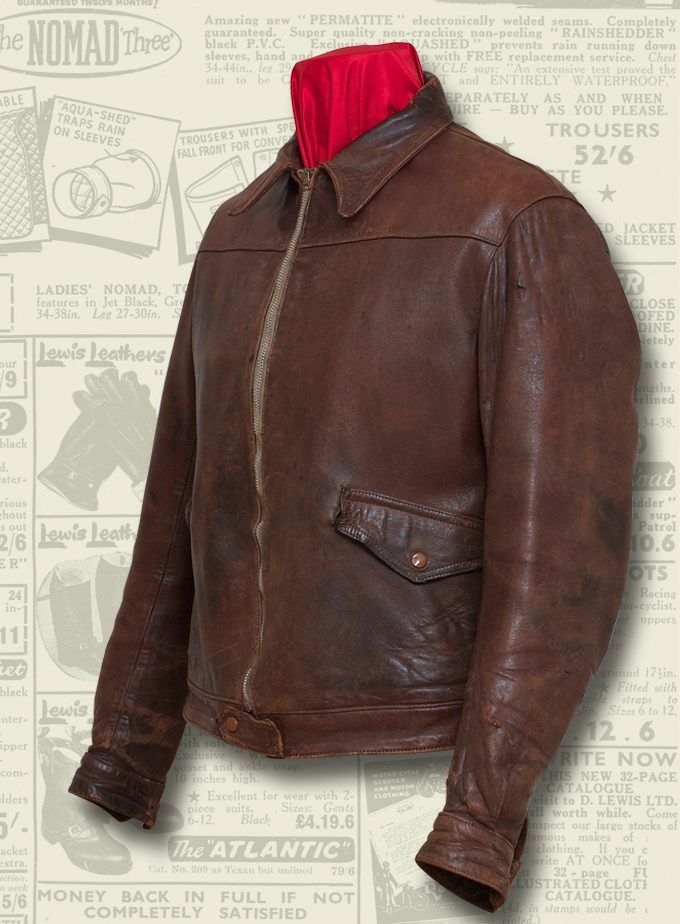 Vintage Countryman jacket; the above was purchased from a member of the Morgan Owners Club who bought the jacket as vintage in 1955, it is believed to date from the 1940's.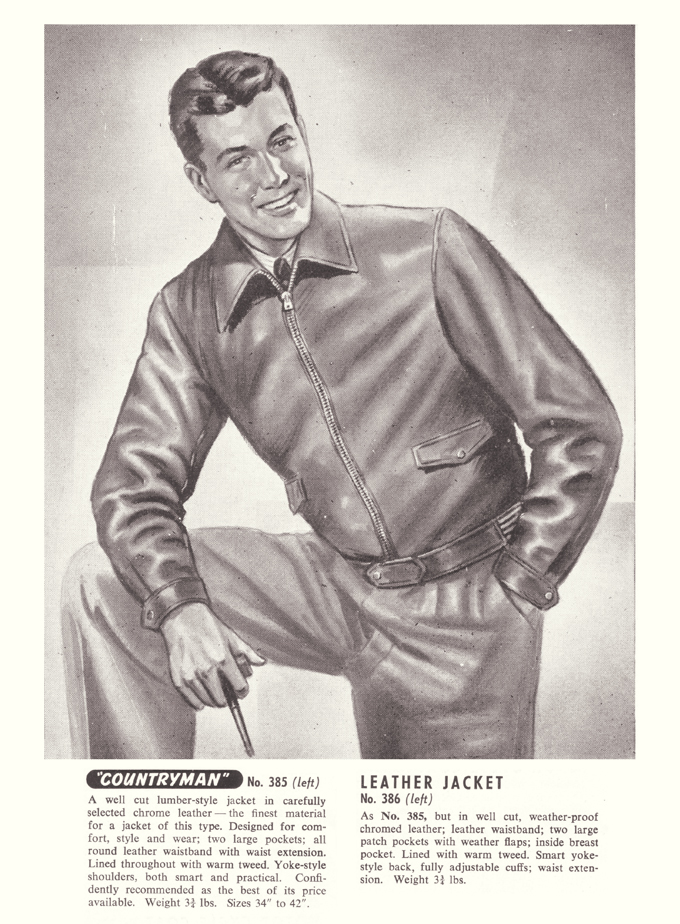 Early 1950's Countryman catalogue Advertisement.