JIM JONES REVUE
The Jim Jones Revue have spent the past 2 months tearing-up Europe promoting their new album 'Burning your House Down' . In early November Jim, Rupert and Nick found time from their busy schedule to visit Lewis Leathers and be fitted for made-to-measure jackets, these were duly delivered during the Spanish leg of the tour:
Here are a few pictures of Jim and Rupert in action: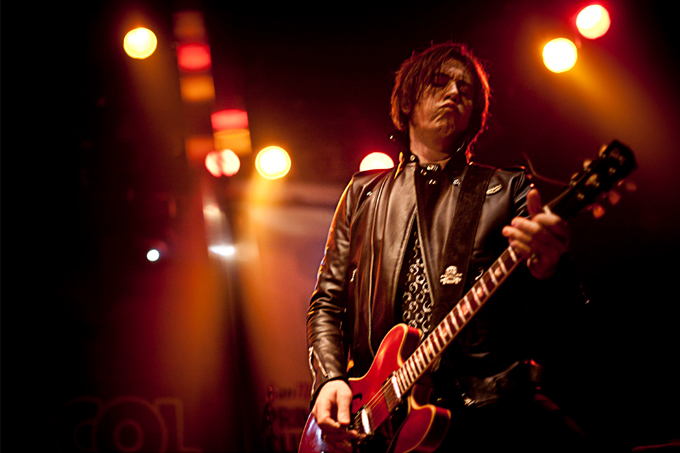 Jim Jones in his Bronx jacket.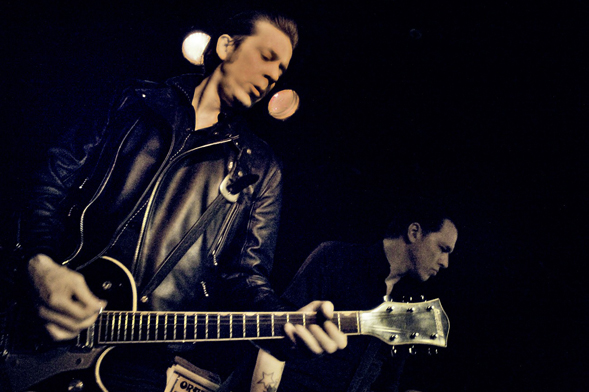 Rupert Orton in a Lightning jacket.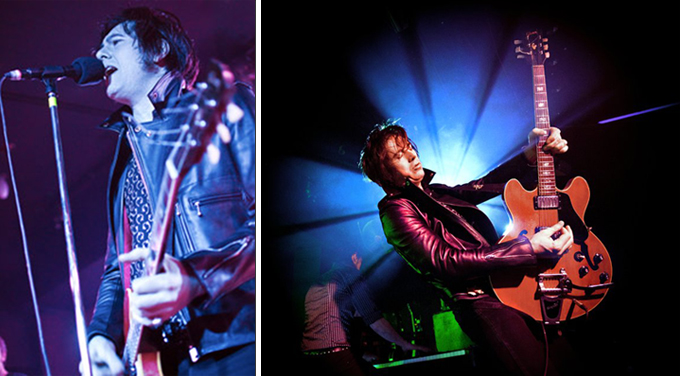 Two more shots of Jim, Drummer Nick Jones (not shown) wears a Lewis Leathers Western jacket.