LEWIS LEATHERS PHOTOCALL
December 4th saw Marcus Ross host a Photocall day at the Lewis Leathers shop. Marcus is the man behind Jocks & Nerds online magazine and via Facebook and his website he invited people to be photographed in their own Lewis Leathers items or wearing pieces from the shop, vintage or new.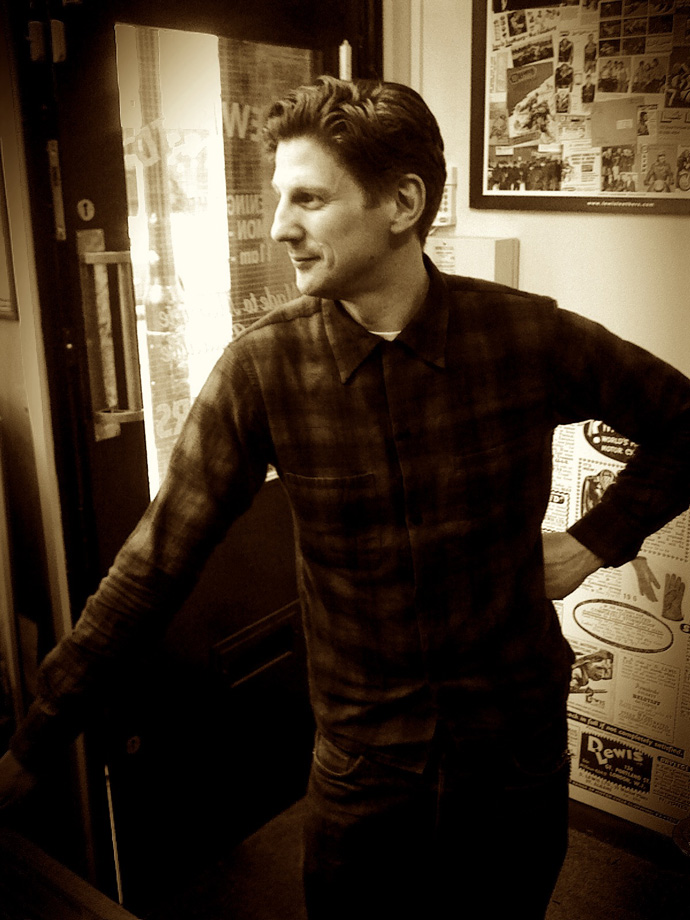 Above: Marcus Ross. Photo: Paul d'Orleans
For the shoot, Marcus used vintage Polaroid negative film, which he has kept tucked away in his deep freeze for the past couple of years, the Polaroid 195 camera was also vintage and I remember the exposure for one of the shots was 30 seconds, a million miles away from the shots most of us take today with our mobile phone cameras.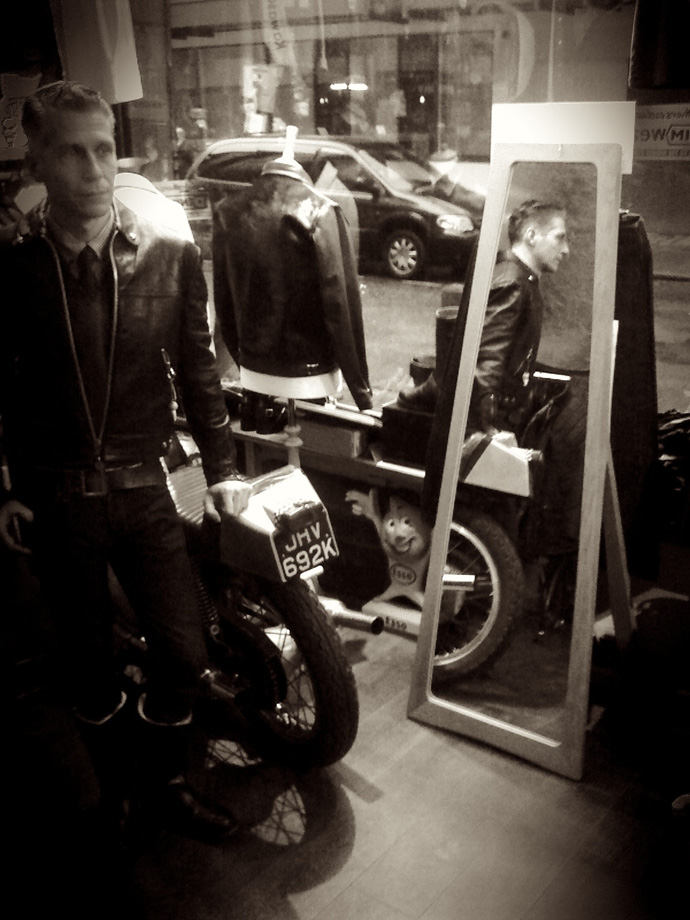 Anton has his photo taken against Hiro's Bonnie. Photo Paul D'Orleans.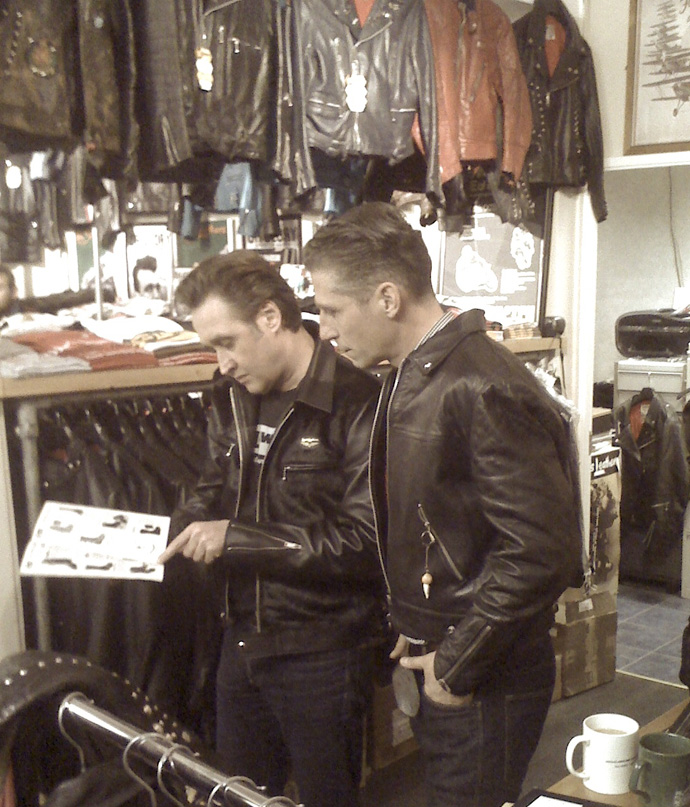 Derek & Anton checking an old Lewis Leathers catalogue. Photo: Paul D'Orleans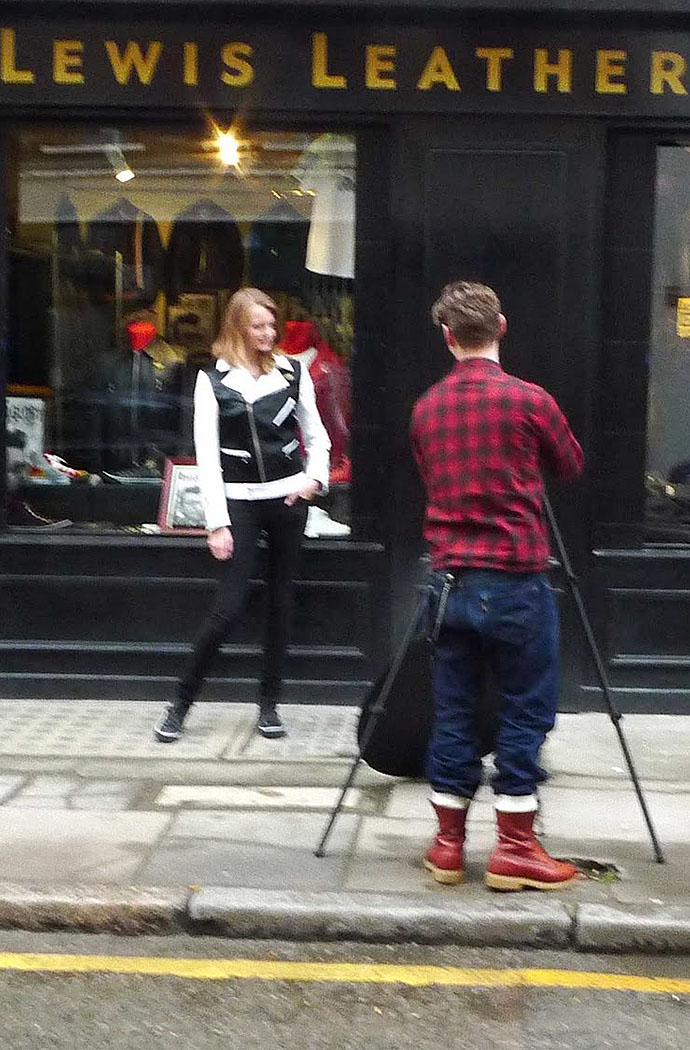 Phoebe was the first in line to have her photo taken by Marcus (Photo: Paul d'Orleans).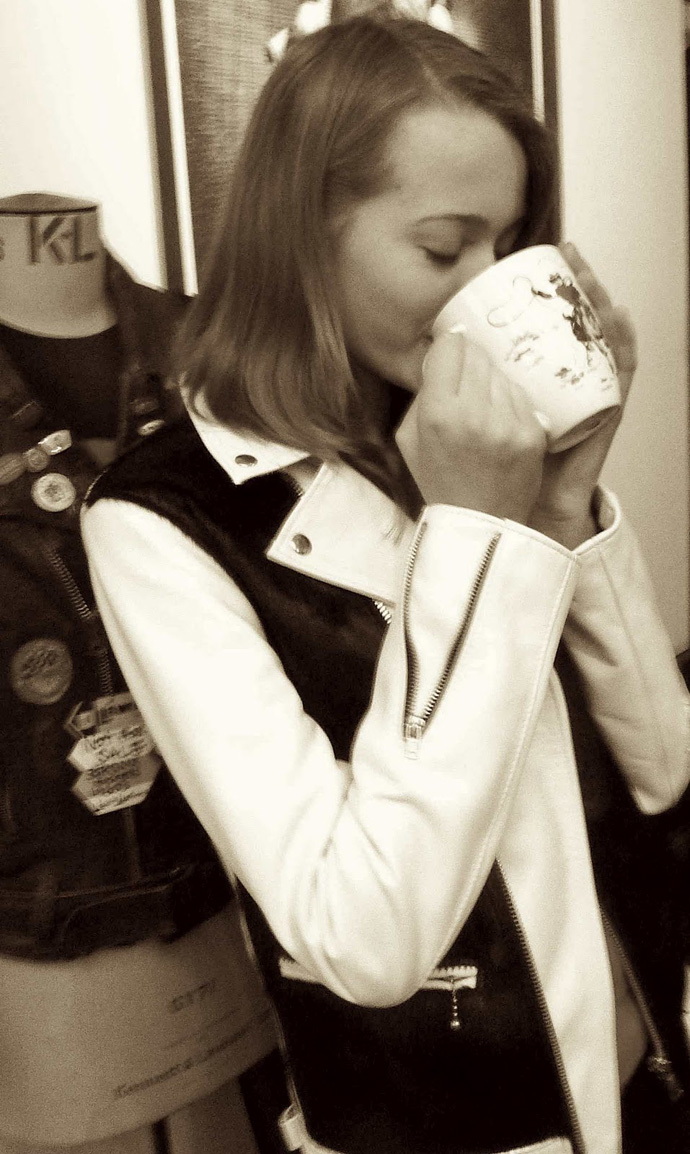 14 year old Phoebe, wearing a leather and Pony Cyclone jacket, warms herself up with a cup of tea, she has just signed to Models One agency. Phoebe is no stranger to biker jackets as her uncle, Mark Wilsmore, is the head of the Ace Cafe.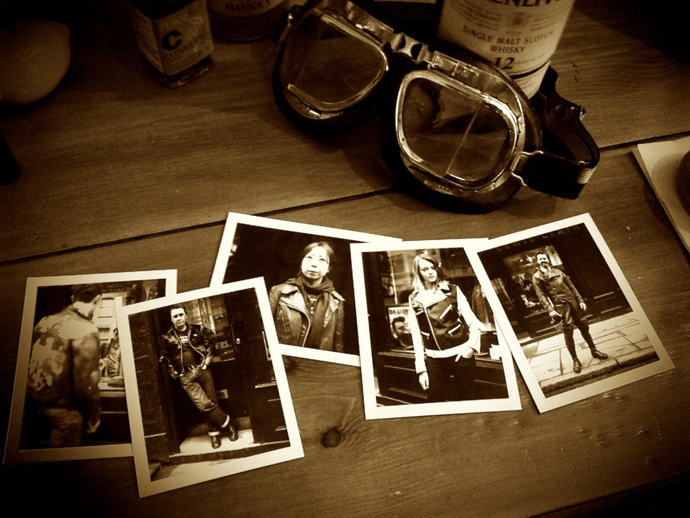 Some of the fruit of Marcus' labour, these are basic print outs from the newly exposed negatives.
On the same day as the Jocks & Nerds photo shoot we are also joined by the one and only Paul d'Orleans, writer of the Vintagent blog which was recently voted as one one of the World's Top Five Motorcycle related blogs (check it out).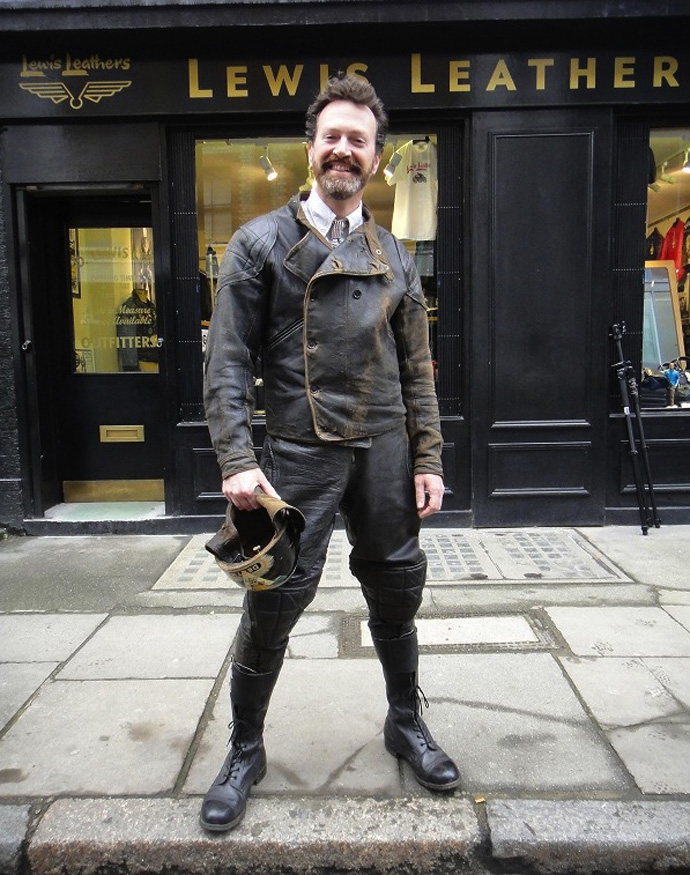 Paul d'Orleans in a WW2 period D Lewis Ltd Universal Racing suit (out again next Spring) and vintage WW2 Despatch Riders boots, all from the Lewis Leathers archive. (Photo by Hiro.) Paul was in town for a short spell before returning to the States but made it over on the Saturday, spending his time documenting the day collecting material for his blog The Vintagent and not forgetting Jocks & Nerds