Jacket Profile: Super Sportsman
The Super Sportsman has long enjoyed popularity at Lewis Leathers.
First appearing in 1973, the designers at Lewis Leathers took the Sportsman back to the drawing board and introduced the Super Sportsman as an update of the earlier design.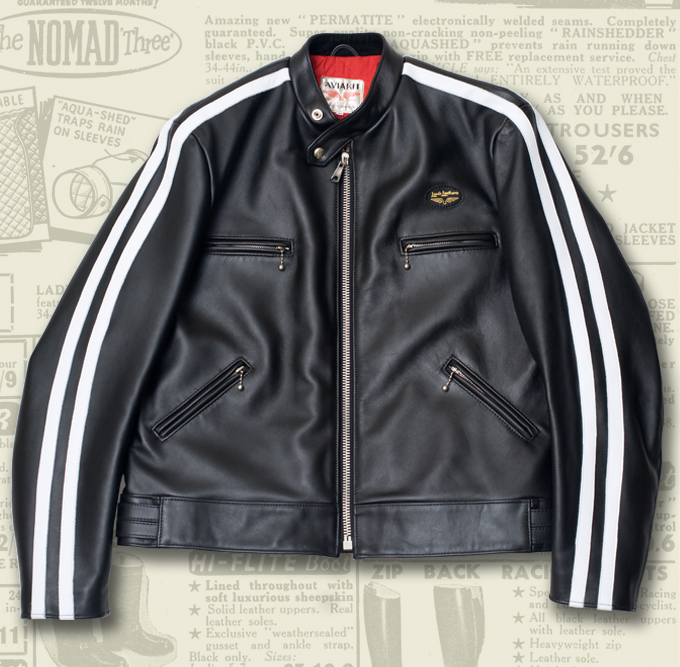 Various changes were made, the body was lengthened by the addition of a waistband adding another two inches.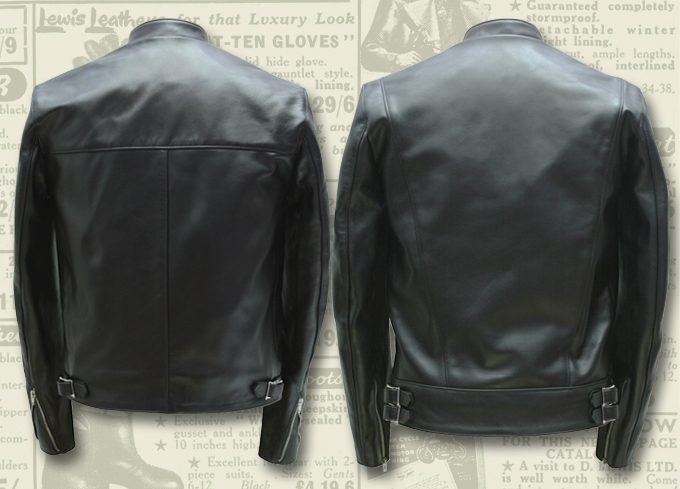 The Sportsman jacket (left) had a yoke and two piece body below. The Super Sportsman saw a large one-piece back panel which angled inwards as it met the waistband, lending a touch of elegance. Twin waist adjusters were added and the cuff zippers, which had previously been located in the sleeve seam were moved to the inside of the cuff.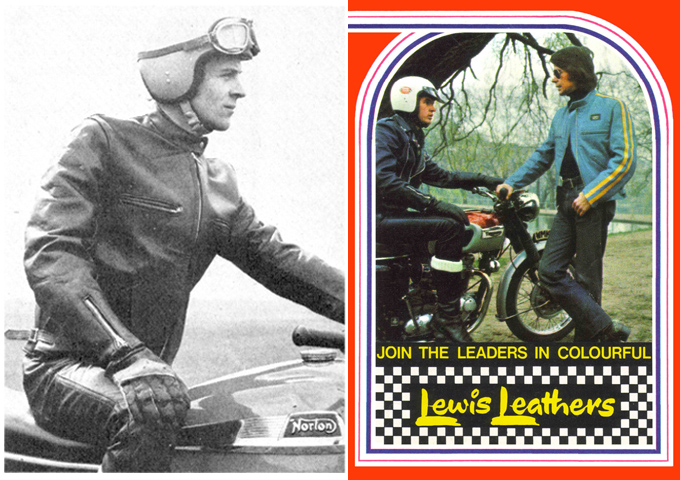 Early days (above) a Sportsman prototype from a 1968 magazine feature and right, a 1973 advertisement for the Super Sportsman.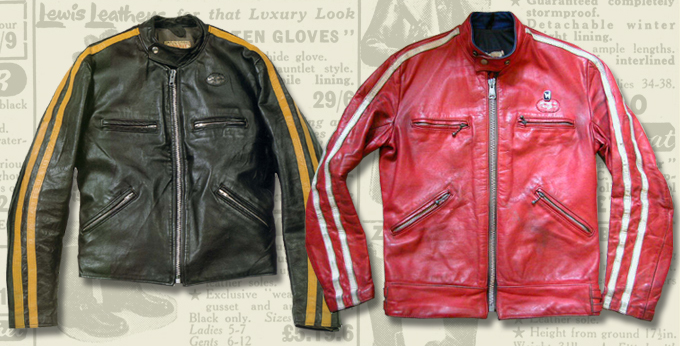 As was the trend in the late 60s and early 70s, both Sportsman jackets were available in a variety of coloured leathers, customers could select their own choice and order a customised jacket. Plain jackets were popular and stripes were available as an optional extra, many customers chose body and stripe combinations that emulated the racing suits of well-known riders of the day, this service is still available.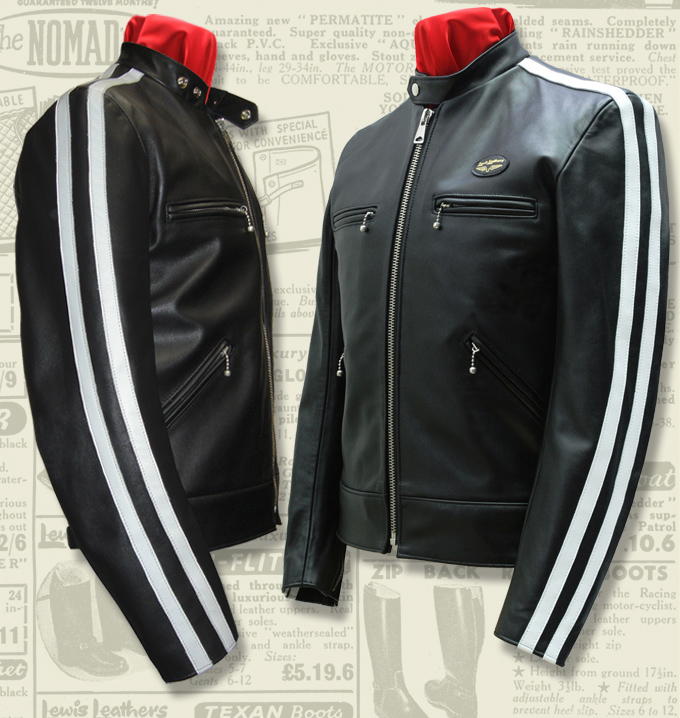 The Super Sportsman is still one of our most popular models, its sleak lines work well for both motorcycling and casual wear.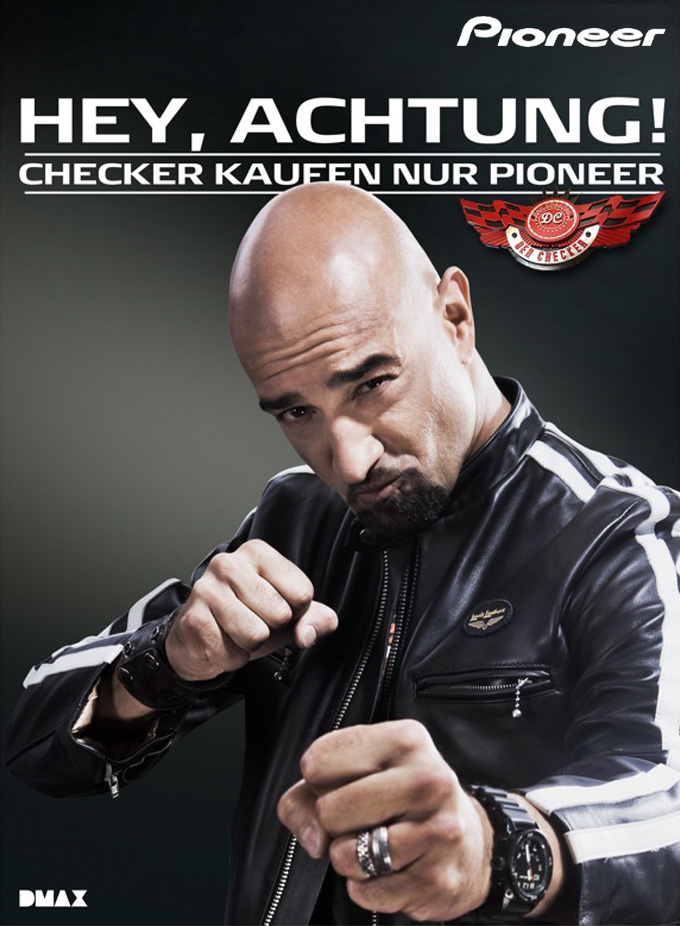 Germany's Alexander Wesselsky wears a Striped Super Sortsman in a recent advertising campaign for the TV show Der Checker (The Checker), he also fronts Eisbrecher a big rock band in Europe.
Check out Alexander in his other Super Sportsman during a recent TV interview appearence HERE